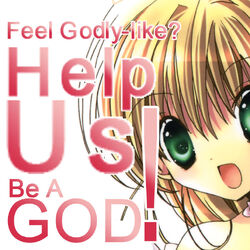 Hi! It's AoiFeOLivia, admin of this wiki. I've change Kamichama Karin Wiki's appearance a week ago and I realize :
I can't foster this wiki myself!!
I need someone who I can depends on, someone who truly dedicated to Kamichama Karin and this wiki. I need someone who has passion for it. I need someone who will take care of this wiki better than I do. So, if we combine our powers, this wiki will be as great as ever!
I hope you'll glad to join. Click here if you want to.

Ad blocker interference detected!
Wikia is a free-to-use site that makes money from advertising. We have a modified experience for viewers using ad blockers

Wikia is not accessible if you've made further modifications. Remove the custom ad blocker rule(s) and the page will load as expected.